Posted at Oct 19, 2016 8:00 am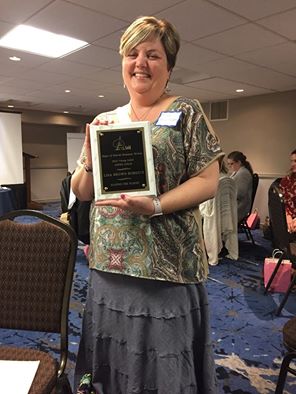 I had a lovely surprise at the Heart of Denver RWA mini-conference last Saturday. My YA rom-com PLAYING THE PLAYER won the 2016 Aspen Gold Readers' Choice Award in the YA category! I was so thrilled to receive this award in the company of friends and fellow authors, and so happy this reader favorite received recognition. Many readers have "discovered" my books by reading this story of Slade and Trina, dueling summer nannies who fall in love, so that makes this award even more special.
I'm so grateful to my publisher Entangled Teen, especially my editor Liz Pelletier, who helped me turn this story into a winner that has touched a lot of hearts!