Posted at Apr 9, 2019 8:47 am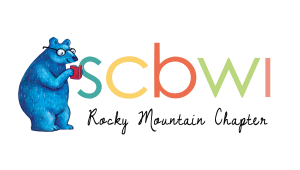 2019 Spring Fiction and Nonfiction Writers Conference
April 13, 2019, 8:00 a.m.-5:30 p.m.
Calling all kidlit writers, picture book through young adult! The Rocky Mountain Chapter SCBWI is hosting a one-day mini-conference featuring a plethora of informative breakout sessions! There will be tracks for picture book authors, novelists, and nonfiction authors, as well as bonus professional sessions.
Finding Happily Ever After in a Book with Lisa Brown Roberts and Jenna Lincoln, 3:00 – 3:50 p.m.
In a book, mysteries get solved. Monsters get vanquished. And romances have a Happy Ever After. Whether you've thought about tropes in genre fiction or not, this session will be an interactive discussion looking at genre requirements and how almost every author, no matter what the back cover copy says, sneaks in at least a little bit of the feels. Get ready to talk (and write) about heroes, villains, canon couples. All fandoms welcome!