YA Author Panel – Entangled Teen Publishing
Young Adult authors Sara Jade Alan, Cindi Madsen and Lisa Brown Roberts from Entangled Teen Publishing will be chatting about all the feels! Settle in with a drink from the cafe and learn how these three Fabulous Colorado authors go about the process of writing fiction that makes you swoon and grabs your heart.
BookBar – 4280 Tennyson Street – Denver, CO 80212
December 8th, 6:00 p.m.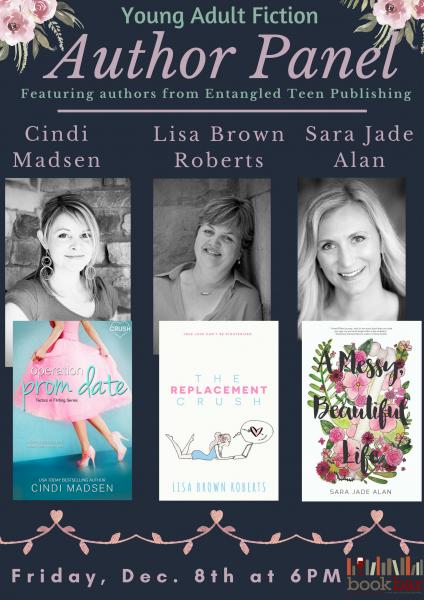 I respect your privacy and will never rent, sell, or give away your personal information.
Book release news, exclusive excerpts, giveaways and more! No spam; I pinkie promise!